From time to time we have used Livestock Equipment and trailers available. Most of these are on consignment. If you have any questions feel free to give us a call.
Homemade 1 horse trailer that has been used by the same local guy for over 20 years for Day Working and Wheat Pasture. Horse box floor measures 6' long x 3' wide x 6' tall. Rubber floor, feed manger, tack compartment and extra long tongue so you can haul 2 round bales on your hay bed with the trailer hooked on. Trailer has NO title, is NOT registered and comes with a Bill of Sale only. As Is Where Is. (Trailer is on Consignment)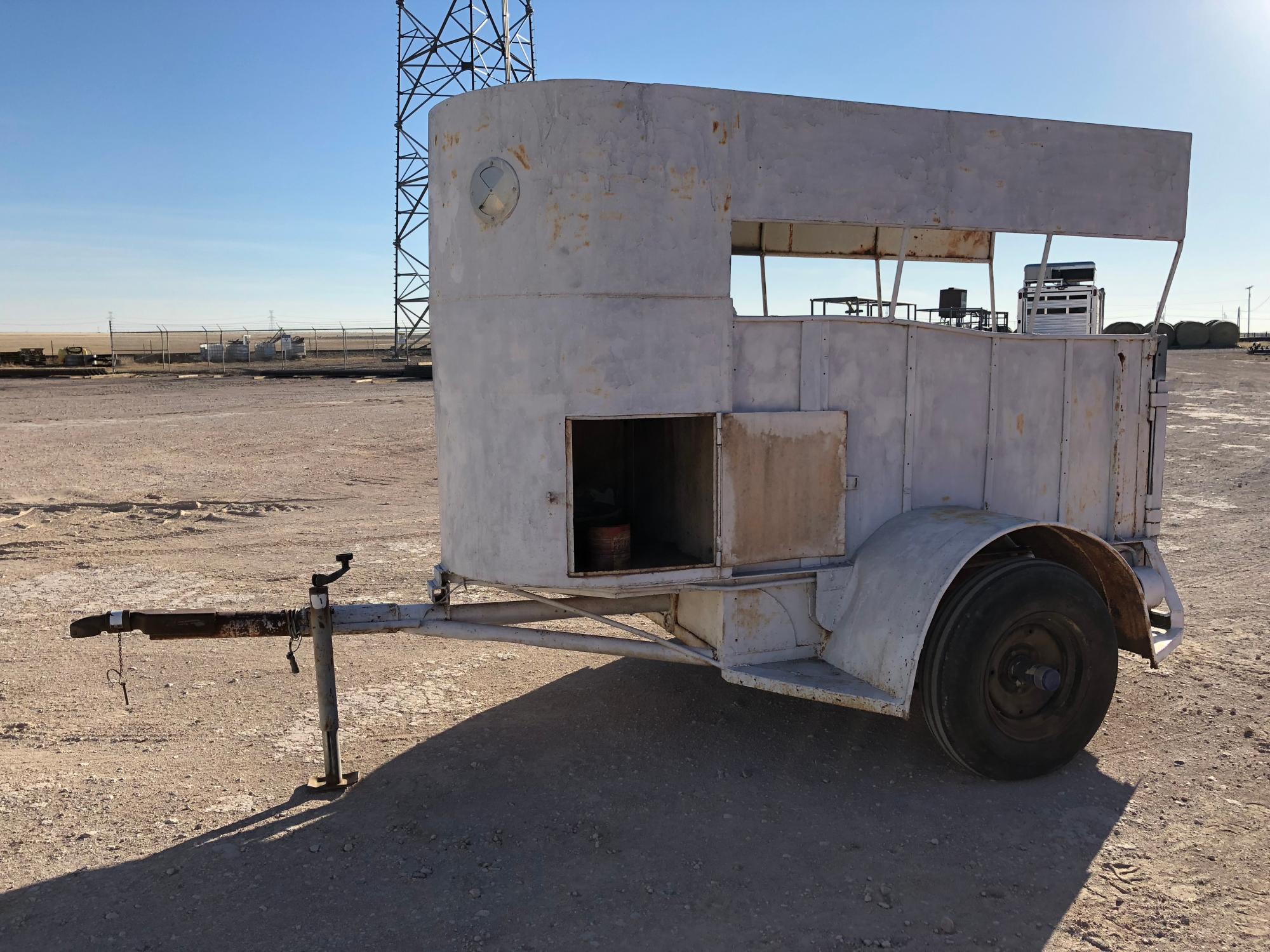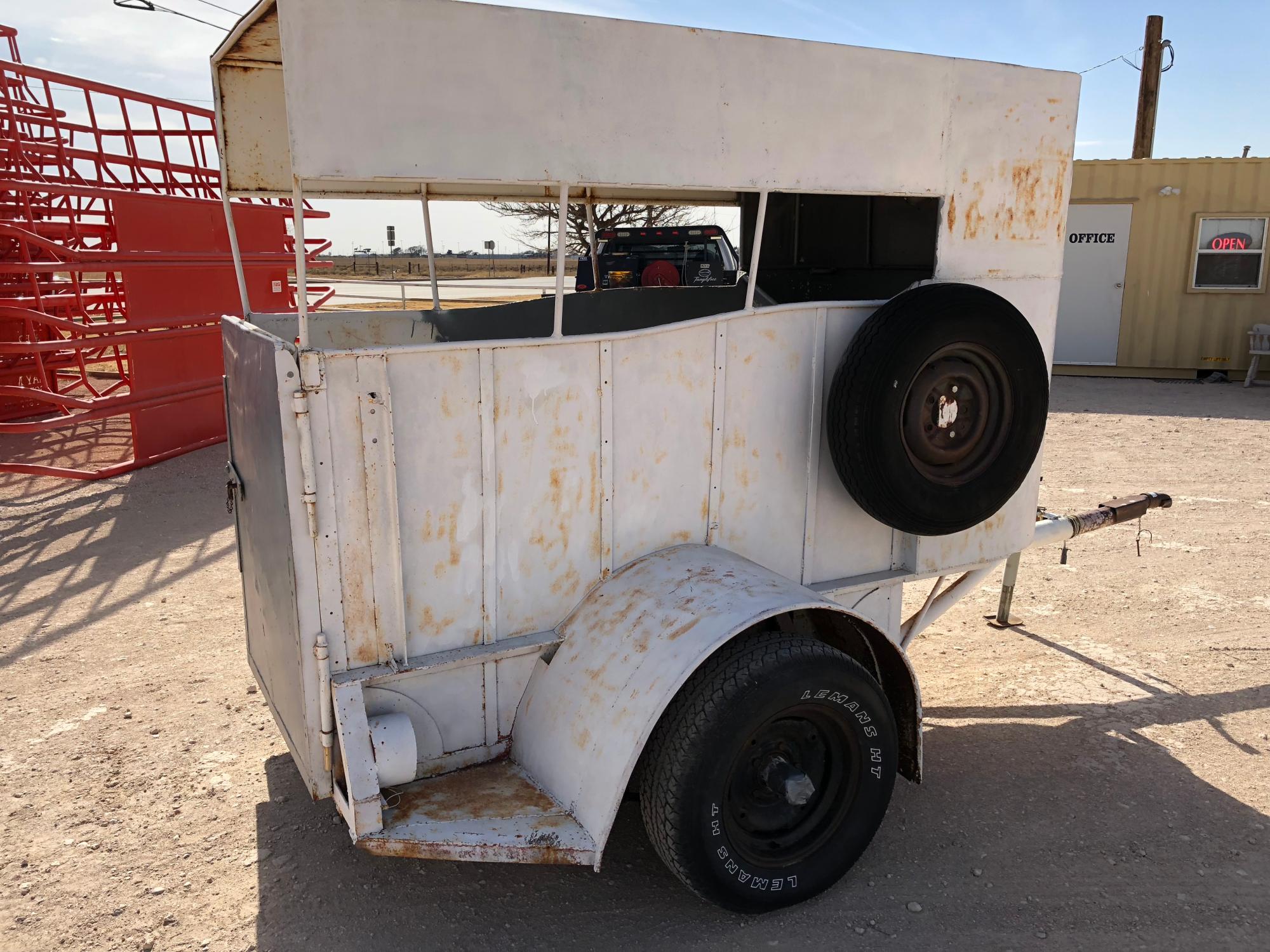 *SOLD* Factory Refurbished Silencer Commercial Pro - $13,950
*SOLD* 1 Horse Day Work / Wheat Pasture Trailer - $550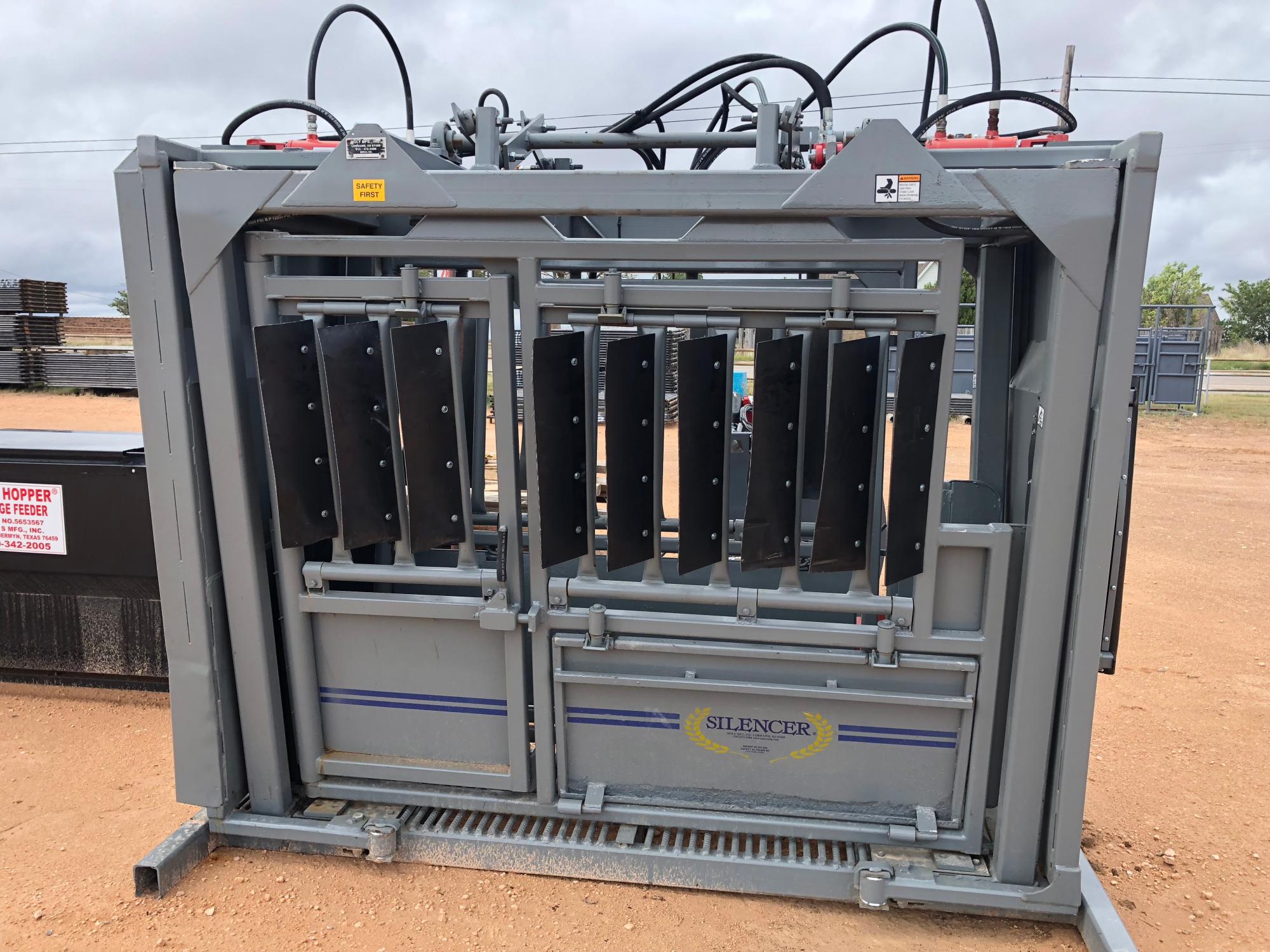 This chute came straight from the factory where it was refurbished. It has walk gate on right hand side, left side opens to let cattle out and it has lower hydraulic squeeze. It has new paint, new bushings, new rubber belted louvers, new floor cylinders and two new top cylinders. This chute is ready to go and we have the ability to hook it up to power and let you test it out.