We have been a dealer for Superior Ag Waterers for many years. Their heavy concrete construction and stainless steel pans will give you years of use and ease of cleaning. If you look around at the majority of Feed Yards in the Texas Panhandle you will find they have been using Superior Ag Waterers with great success.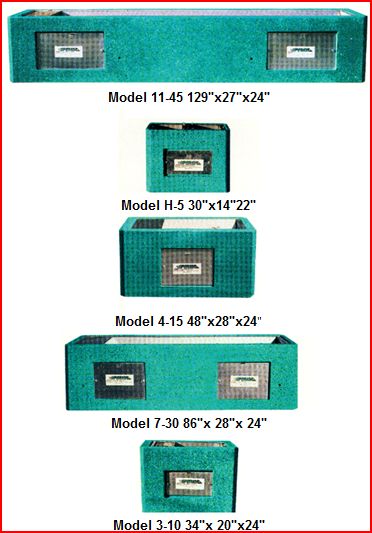 We offer a variety of models to meet your livestock watering needs.
Understanding the Different Models.
The first # represents the approximate length of the waterer.
The second # represents the approximate gallons of water the unit holds.
NOTE: The "H" in the H-5 stands for "Horse". This is our most popular waterer for people looking for automatic waterers for Horse stalls of run. A common use of this waterer is to have the float located in the center of the unit and use it to split to stalls/runs.
Electric Heat
Constant Flow
Manual Overflow
Choice of colors
Location of float